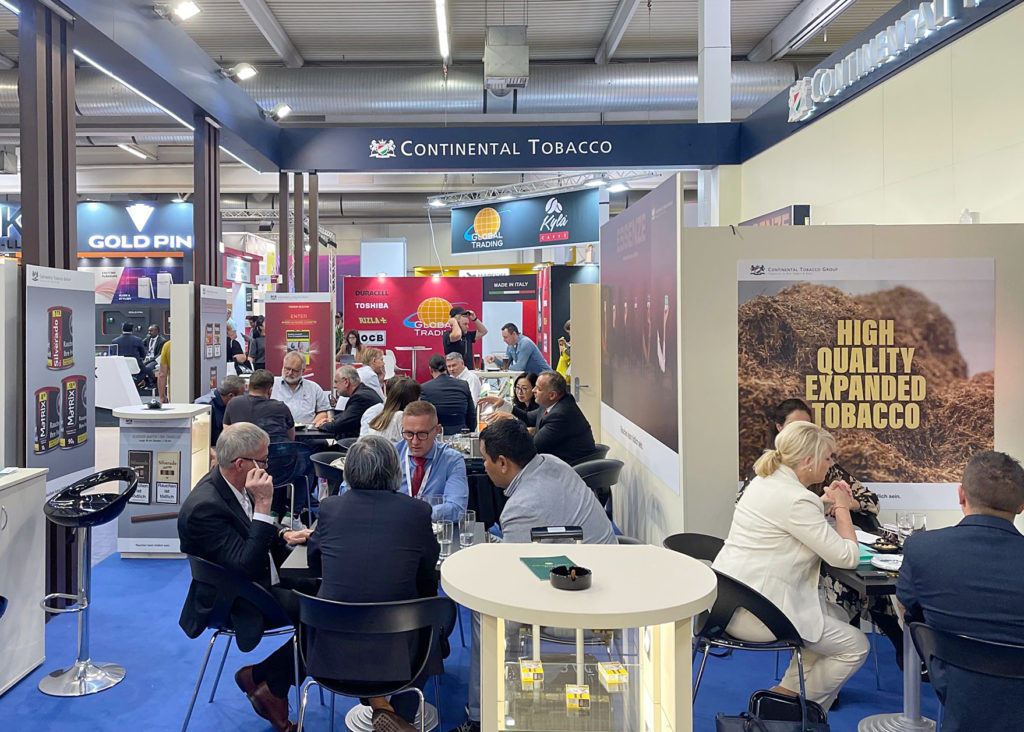 This year again, the international scene of the tobacco industry gathered in Dortmund at the InterTabac exhibition – this time more than 680 exhibitors, including, for the twentieth year running, the Continental Tobacco Group, were represented at the conference, which took place from 14 to 16 September.
The InterTabac conference was once again a great success with over 680 exhibitors from 60 countries coming to Dortmund to showcase their new products and strengthen their international relationships. Over the three days, visitors had the opportunity to get to know exhibitors and their innovations in ten halls.
As usual, the Continental Tobacco Group was represented at the event with its own stand and a large professional staff, which this year again attracted a large number of current and future partners. The experience confirmed that Continental's international recognition is growing, especially in the cigarillo sector.
InterTabac, in the spirit of its motto introduced this year, "Together for Tomorrow", focused on the issues of the future, in addition to the issues that the industry is facing today. This included the participation of representatives from a number of countries that are key players in the sector, including ambassadors and delegations from Honduras, Panama, the Dominican Republic, Indonesia and Cuba. Visitors also had the opportunity to meet some of the more familiar names, such as Mike Tyson, who presented his new collection at InterTabac after his highly successful visit last year.
Csaba Füzi, CEO of Continental Tobacco Corp., said that the days in Dortmund had a busy meeting schedule again this year, but in a great atmosphere. He added that Continental sees the exhibition as a special opportunity every year, as it provides a unique opportunity to cultivate international relations.