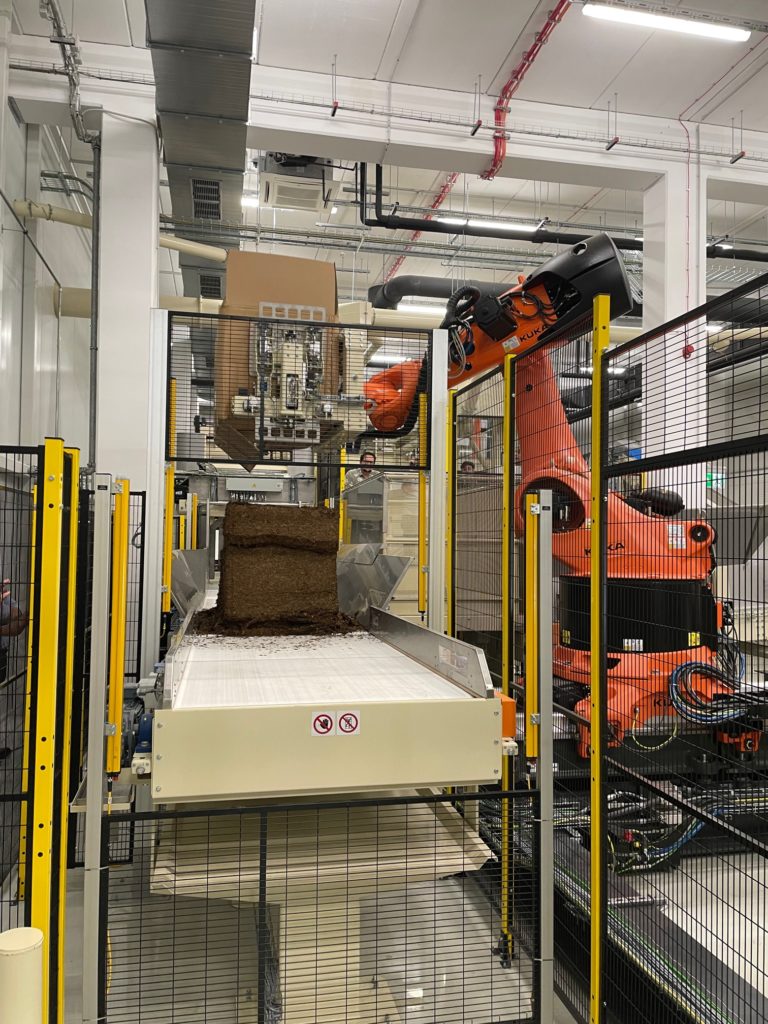 Tobacco processing has begun in the new preparation hall of Continental Tobacco Plc.'s tobacco factory in Sátoraljaújhely, which has a history of more than 130 years – the company's nearly HUF 10 billion investment has reached another milestone. It will now be possible to completely shut down the old production line and carry out the necessary machine replacements and building renovations. Full handover is scheduled for December 2022.
Continental Tobacco Plc. started the nearly HUF 10 billion investment at the beginning of 2021, which includes the construction of a three-storey plant hall with a total floor area of 1,800 square metres per floor, equipped with modern machinery and a total floor area of approximately 5,400 square metres. The installed tobacco preparation line will be located on the second level of the plant and will be equipped with an industrial robot and the latest Scada monitoring system to improve efficiency and product quality.
Speaking about the investment, Csaba Füzi, CEO of Continental Tobacco Plc., the owner of the tobacco factory in Sátoraljaújhely, said that the commissioning of the new preparation line is an extremely important milestone in the implementation of the project, which has been underway for more than a year. He added that as the wet-cut tobacco required by the tobacco expander plants cannot be stored, it was essential to start up the new production line to ensure a continuous supply.
As the final phase of the project, the company will shut down the existing tobacco preparation production line, which is still in operation and also produces conventional tobacco cuttings, at the beginning of September and will start the complete modernisation of the remaining elements. Once the works are completed, the entire production line is scheduled to be in test mode from mid-November. Until the official handover, scheduled for December, Continental will supply the wet tobacco cuttings needs of the tobacco expander plants and the traditional drying tobacco cuttings needs from two sources – the former from the new production line and the latter from the company's pre-production of 3 months' worth of traditional tobacco cuttings.
Following the complete handover, the factory's tobacco cut-to-size capacity will be increased by around 25 percent, and the new machines will enable significantly more modern tobacco production than before, further enhancing the competitiveness of the Continental Tobacco Group. The development will also help the company to create additional jobs in the region.